Maybe you have wanted to go down in history as the man who sued Home Depot because he went into a coma while being super-glued to a toilet seat,...but not me. I thought I'd include a picture of him, just so you could put a story with a face. Apparently, the man was in the restroom, got glued to the seat, called for help. The Home Depot employees thought it was funny and would not rush to his assistance. (I'm not sure if a paint-shaker is qualified to do such procedure).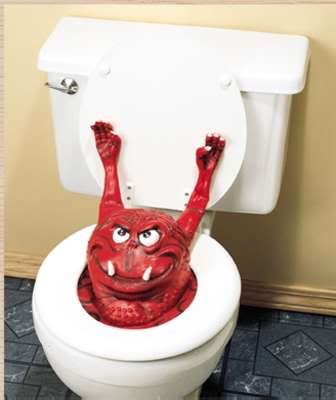 Finally an ambulance came, dismantled the seat from the
He has now recovered and is in the process of suing Home Depot.
Click here
to get the full details.